WEEK - 1 2023 - UNK Invite - Athletes of the Week Girls Track & Field - Makenna Starkey *** Makenna Starkey (So) kicked off the 2023 season at the UNK Invite with a huge Personal Best in the Class A/B High Jump at 5'2" leading a Minden Whippet 1-2-3 finish. She came back later in the meet leading off the 4x400m relay in a 64.9 split helping the relay team to a 2nd place finish in 4:26.53. Boys Track & Field - Sam Cederburg *** Sam Cederburg (So) had a huge week. On Wednesday he earned a 5th place medal at State Speech in Extemporaneous. On Friday, Sam was able to showcase his winter of hard work by winning the UNK Invite Class A/B 3200m in 10:50.19. This was a 36 second PR and his first time winning gold in track & field. RESULTS - UNK Class A/B Indoor Invite -
https://www.athletic.net/TrackAnd.../meet/489726/results/all
It was a fun morning hosting the Minden Quiz Bowl Invite!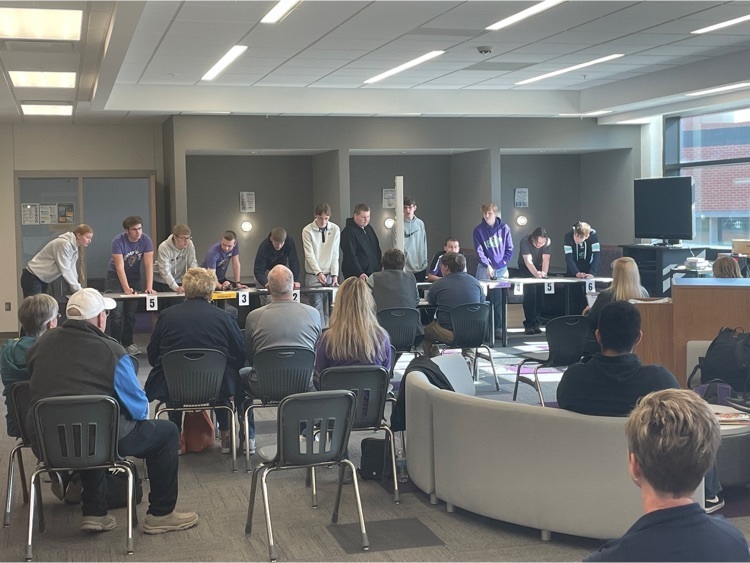 Parents of incoming kindergarten students: Please join us April 6th at 5:30 for kindergarten registration.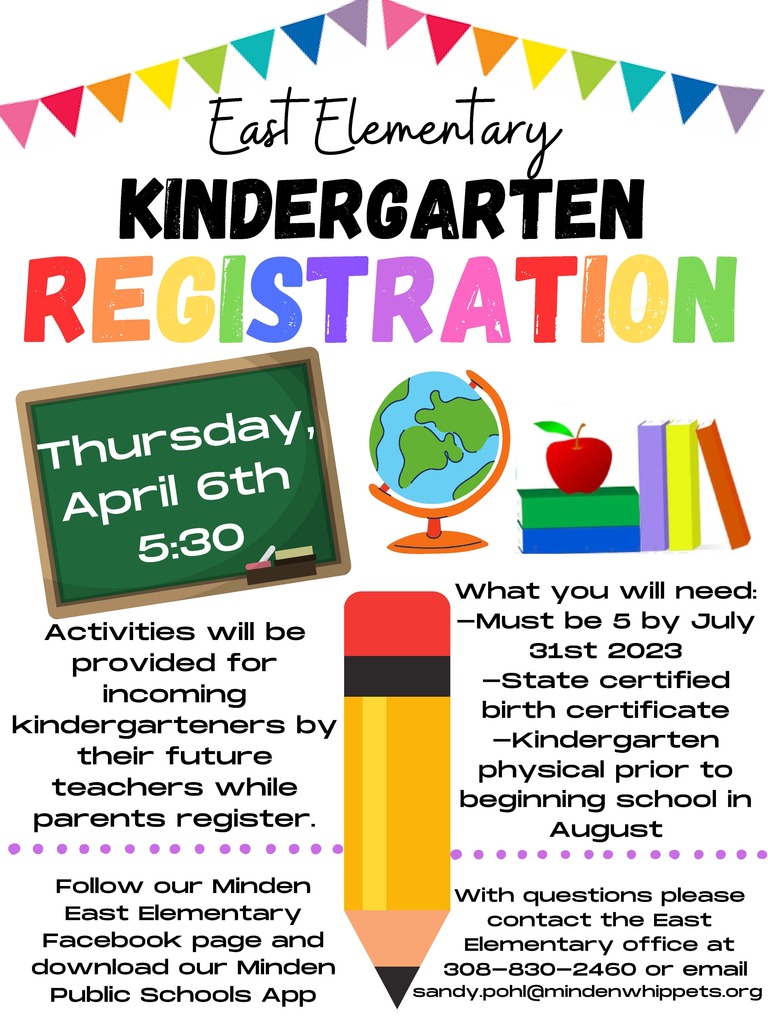 These Whippets had a great day in Gothenburg for the SWC Fine Arts Festival. The SWC art teachers selected Kinsie Land's artwork titled "Pascal" as the top piece of art from Minden.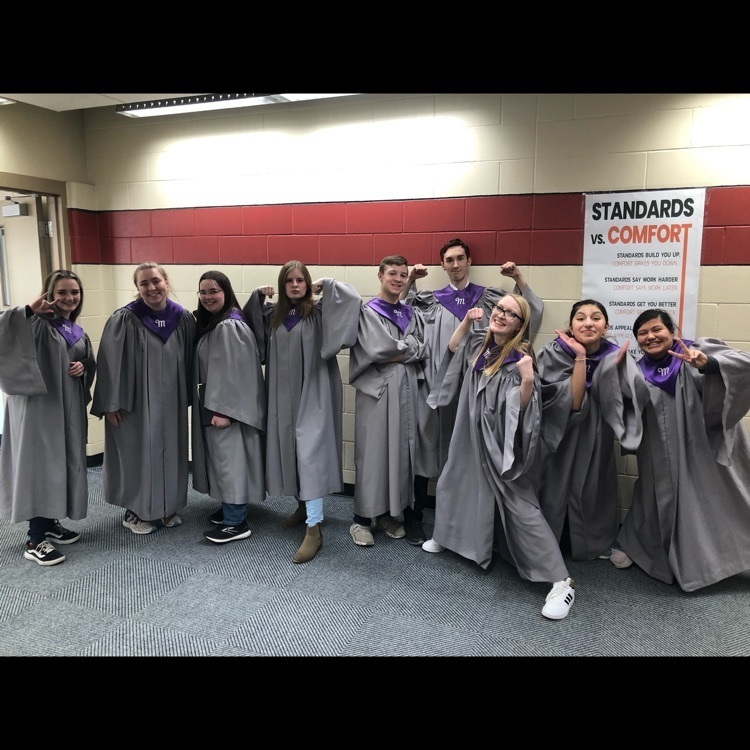 SWC Art/Band/Choir Festival is tomorrow in Gothenburg and a group of 33 students will be attending the event. The day will conclude with a concert and art award show. SWC Passes are accepted and the concert will be streamed on the Gothenburg Activities Youtube channel.
https://www.youtube.com/watch?v=oj5dbm_xoqk
Thanks to Connor and Nichole from First Bank & Trust for speaking about the importance of having a good credit history to our Personal Finance students today!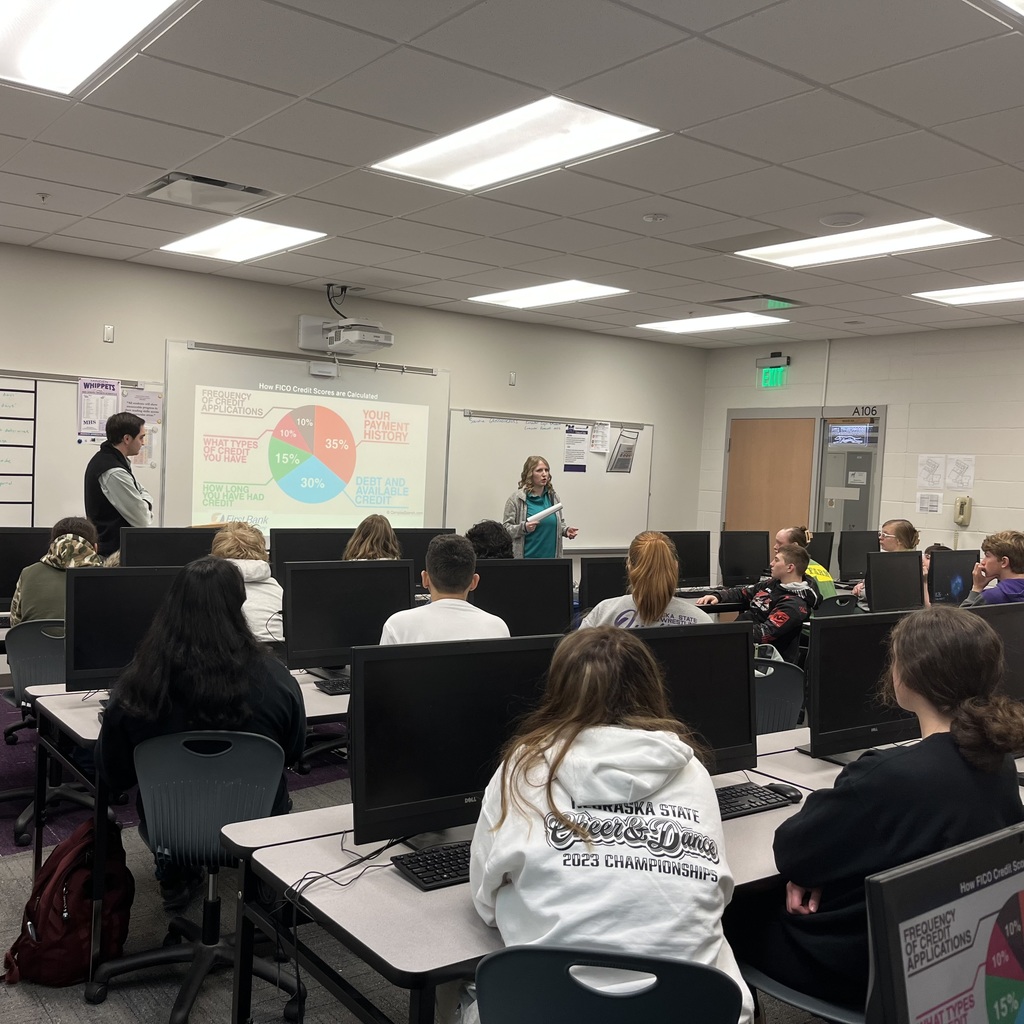 CLJMS Parents- Report cards will be sent home with students today, March 17th. Thank you!
Attention MHS softball players and parents! We will have a meeting at MHS on Thursday March 30th starting at 6:30pm to discuss the future of our high school softball program. The meeting will take place in the theater. We encourage players (those interested in playing softball next year currently in grades 8-11) and parents to attend. At this meeting we will provide information about the current state of the program with regard to player numbers as well as the plan to move forward with a Co-op joining Holdrege and Adams Central. Coach Hale from Holdrege will be present to provide information and answer questions as well.
Congratulations to the following Whippets for being named as All Southwest Conference for basketball! Mattie Kamery Sloane Beck Kinsie Land Caden Bradley Brycen Schwenka

Parents of incoming kindergarten students: Registration is scheduled for April 6th at 5:30. Please call 832-2460 with any questions.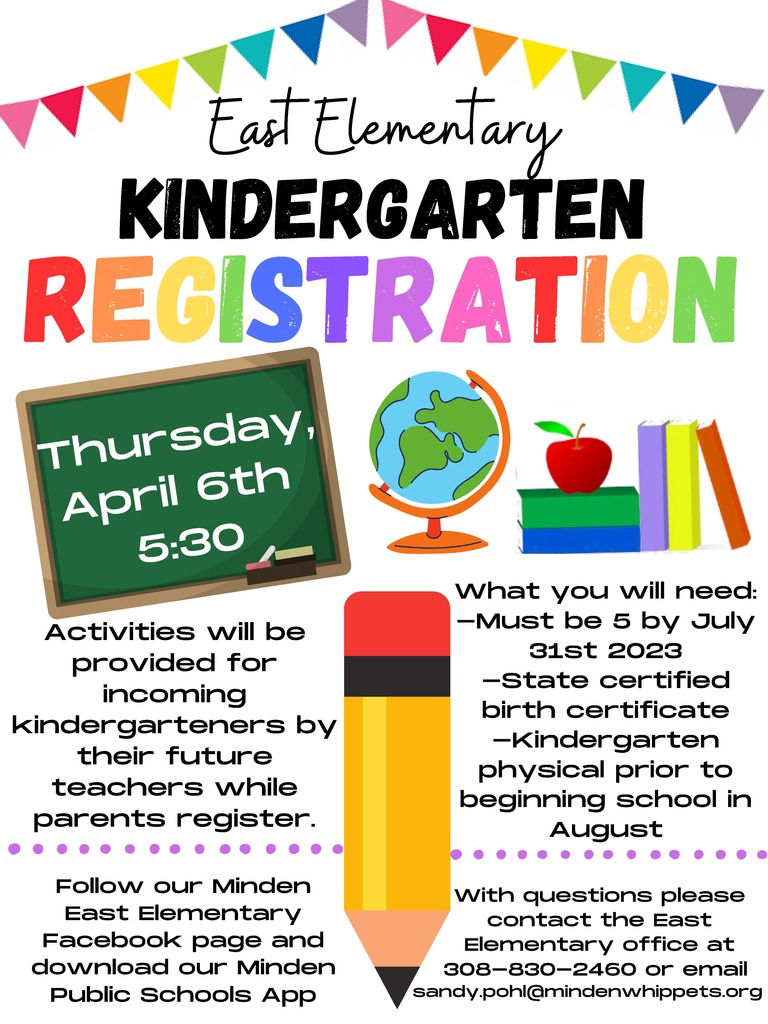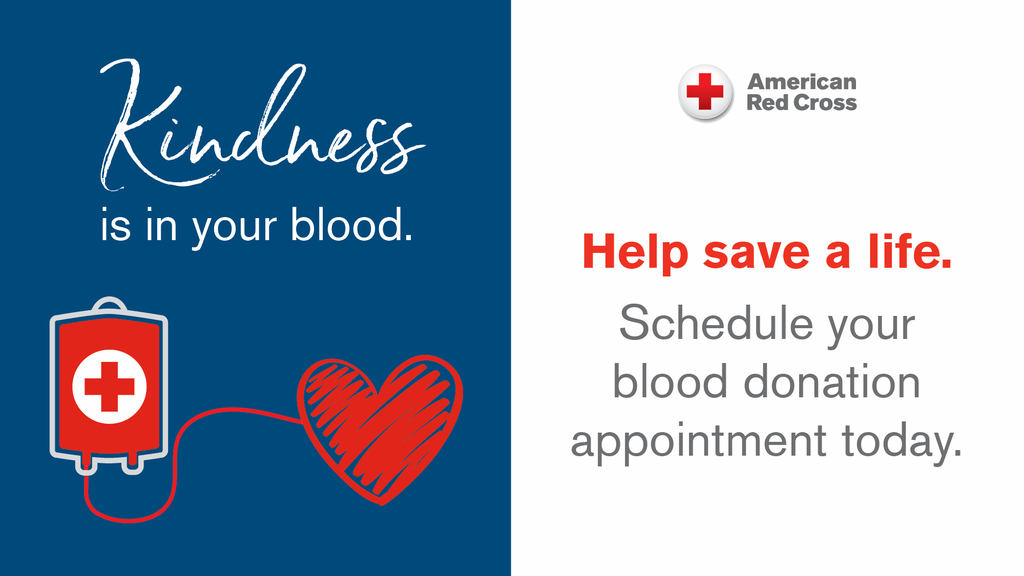 Congratulations to the Kearney County Spelling Bee participants and award winners!!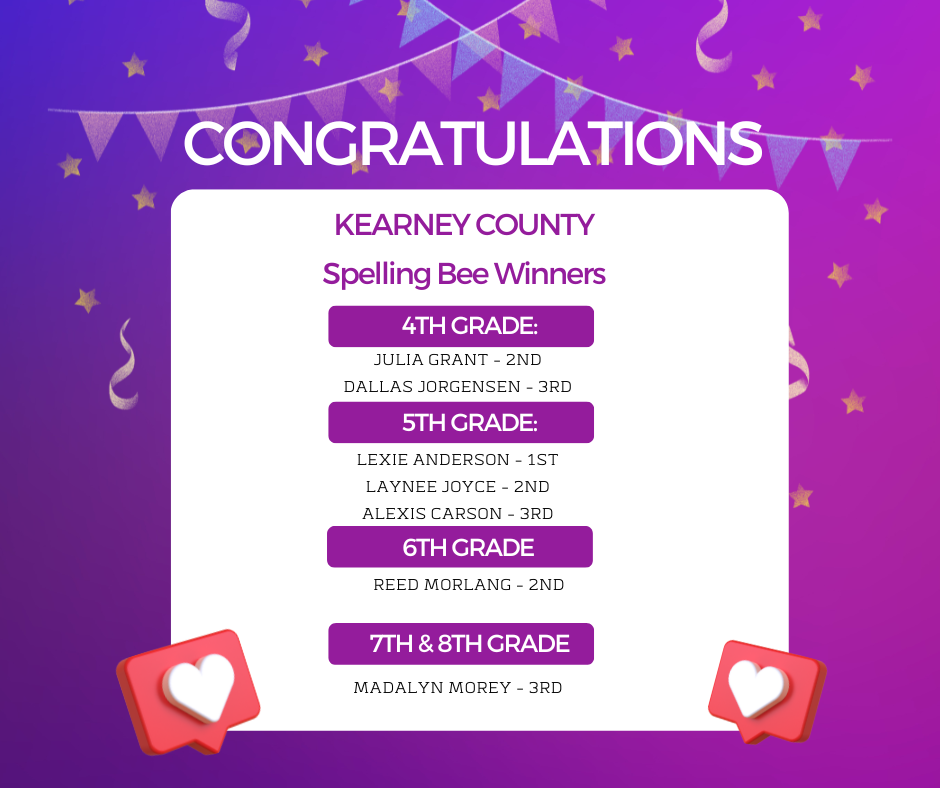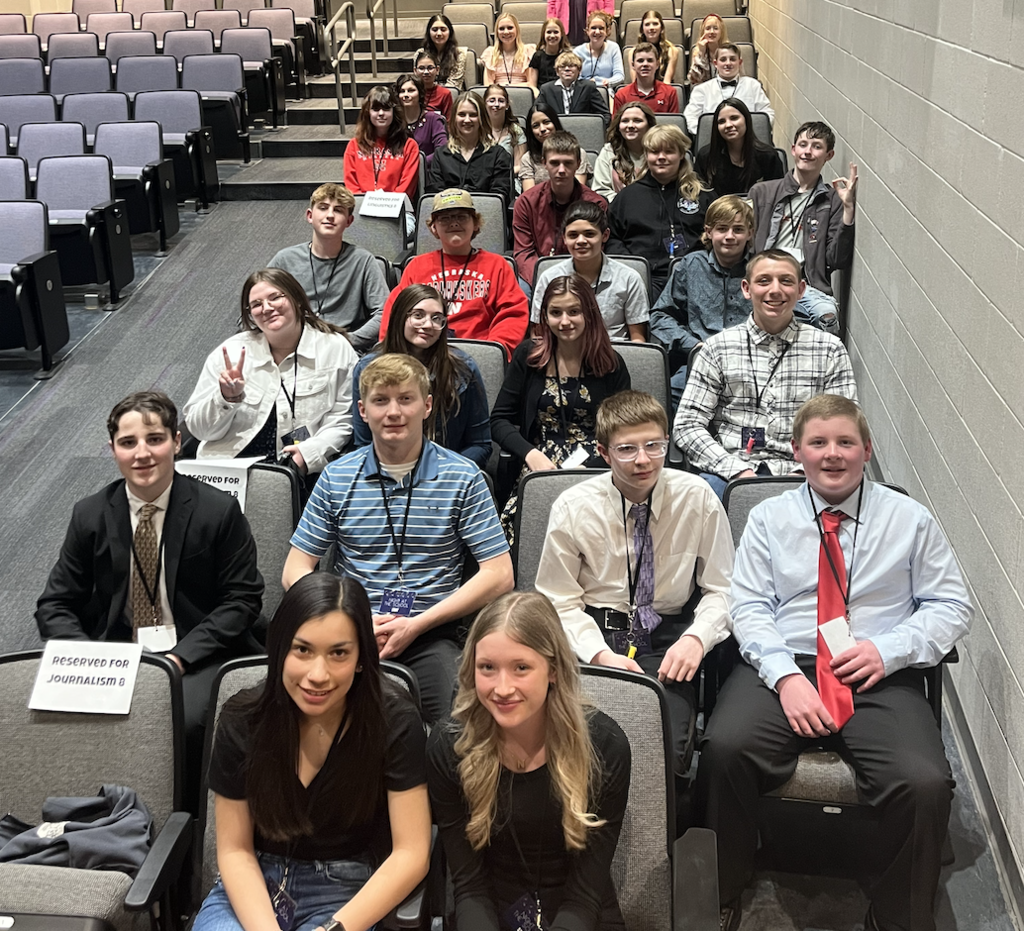 Join us for a "Night at the School." CLJMS Movie Premier TONIGHT Doors open at 6:15 pm Show starts at 7:15 pm HS Commons Area and MPS Auditorium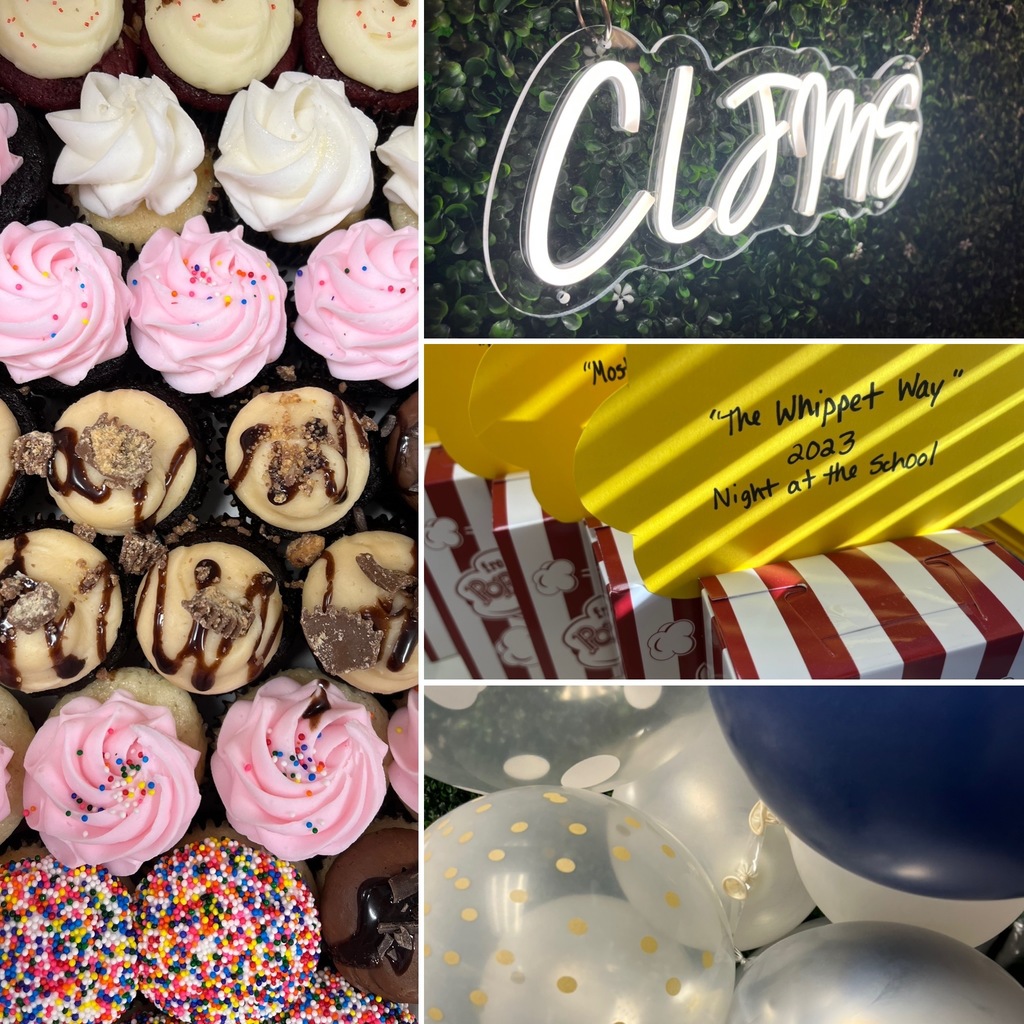 CLJMS 2023 Movie Premier "Night at the School" Tuesday, March 14 Doors open at 6:15 pm, show at 7:15 pm It's a red carpet event that you won't want to miss! Join us for a night unlike any other!

MHS Alums who are currently in college: take a look at these three scholarships you might be eligible for!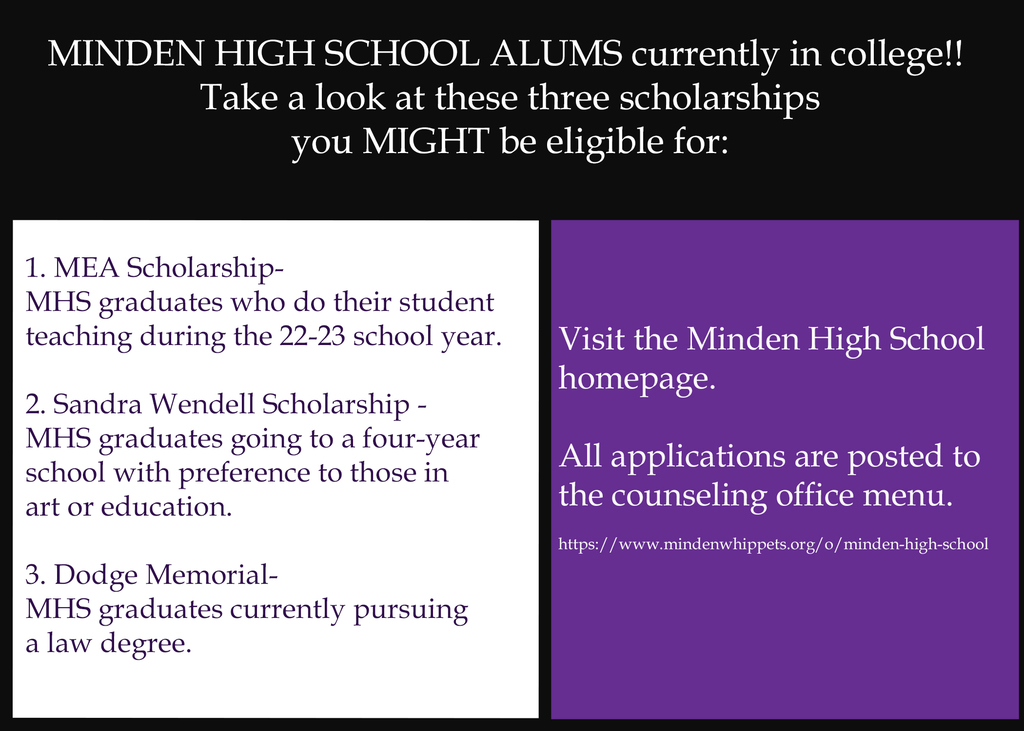 It's going to be a busy day for CLJMS students tomorrow...... Tuesday, March 13th- Join us at 3:45 pm for the Kearney County Spelling Bee and 7:15 pm for the CLJMS Movie, Night At The School (doors open at 6:15 pm). See you soon!
Last Friday, at our Public Performance, we asked community members to bring food items for the Free Pantry in town. We were excited to stock the pantry by living to serve to Minden Community.
Check out some of the highlights from third quarter in the high school art room! 🎨