Dust off those old dancing shoes! The CL Jones middle school dance hosted by Student Council is right around the corner. The dance will be Friday, February 17th, @ 6:30 for 7th and 8th grade students only.

Our winter book fair is right around the corner! 4th and 5th grade students can get free swag by earning achievements in the Sora reading app. Hoping to give away some free books for those hard-reading students! The fair will be open Feb 6-9th after school & during conferences.

In the library this week 4/5 students read How to Catch a Clover thief by illustrauthor Elise Parsley. Students identified the theme: Expanding our horizons through reading can help us form new relationships with others! Digital or paper extension activity followed! So fun!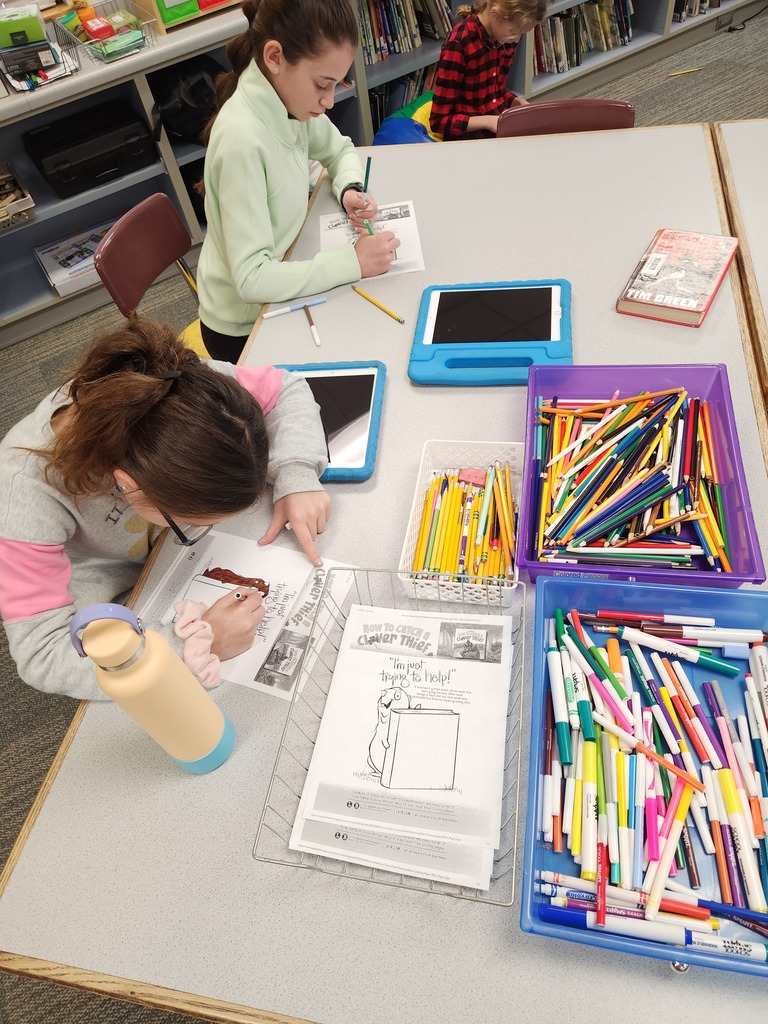 There will be no morning practices tomorrow, Tuesday, January 3rd. We will determine what activities will happen tomorrow.

Happy holidays from Mrs. Jensen!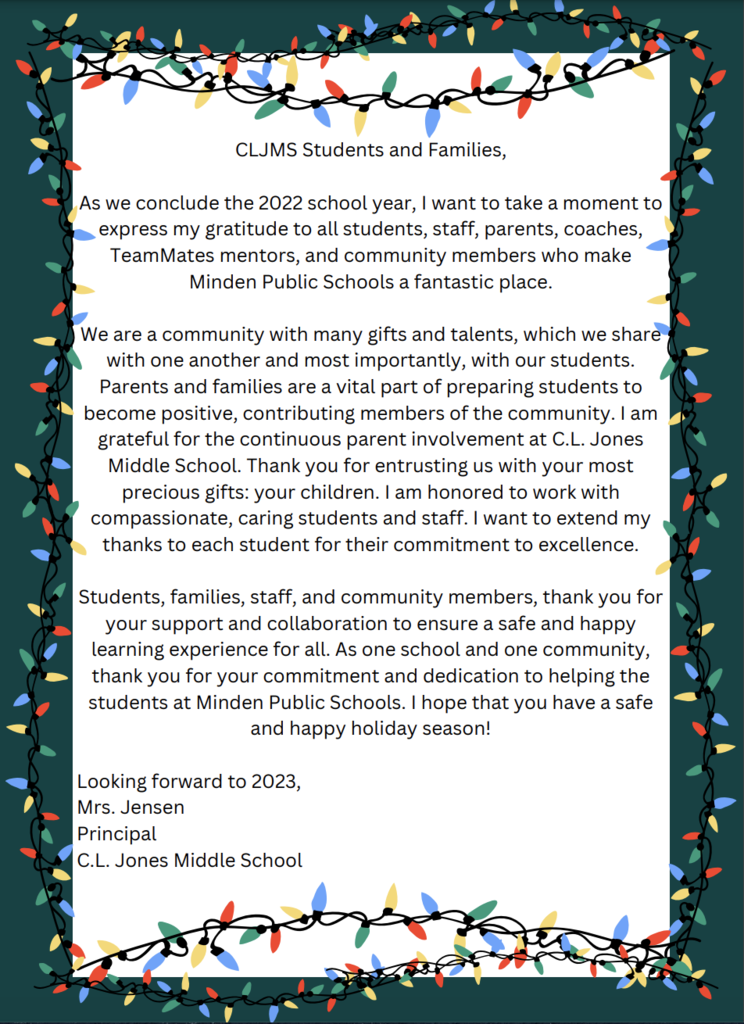 We are planning on a regular start time tomorrow. We will call as early as possible if there is a change to the school day. There are areas that could be slick. If you feel it is not safe please call your school and let them know. Give yourself extra time and space. Be safe.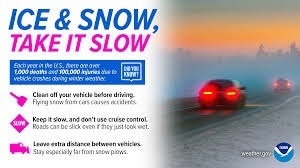 TeamMates breakfast is postponed tomorrow due to not knowing what the weather will be. We will let everyone know as soon as we have a new date.

Come visit the cljms teachers and watch some awesome girls basketball!!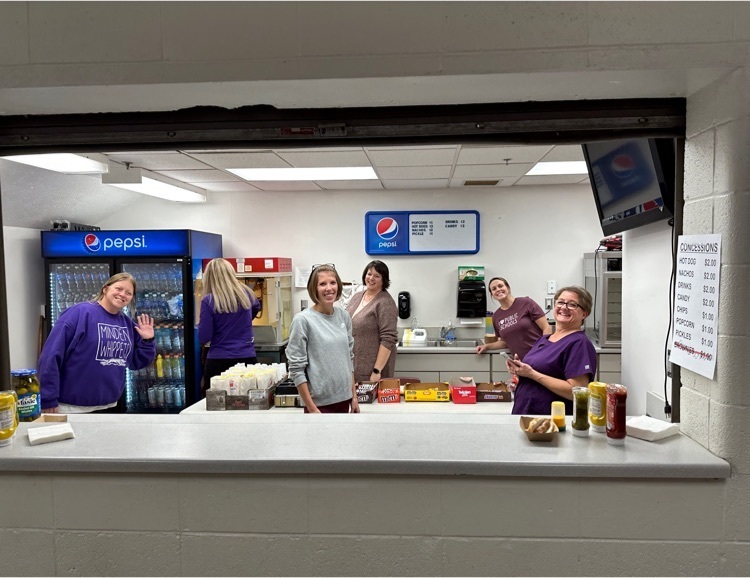 Happy Thanksgiving CLJMS students and families! Remember- 2:00/2:10 dismissal today. No school Thursday or Friday. Check out this cute turkey art from Mrs. Christensen's 5th grade class!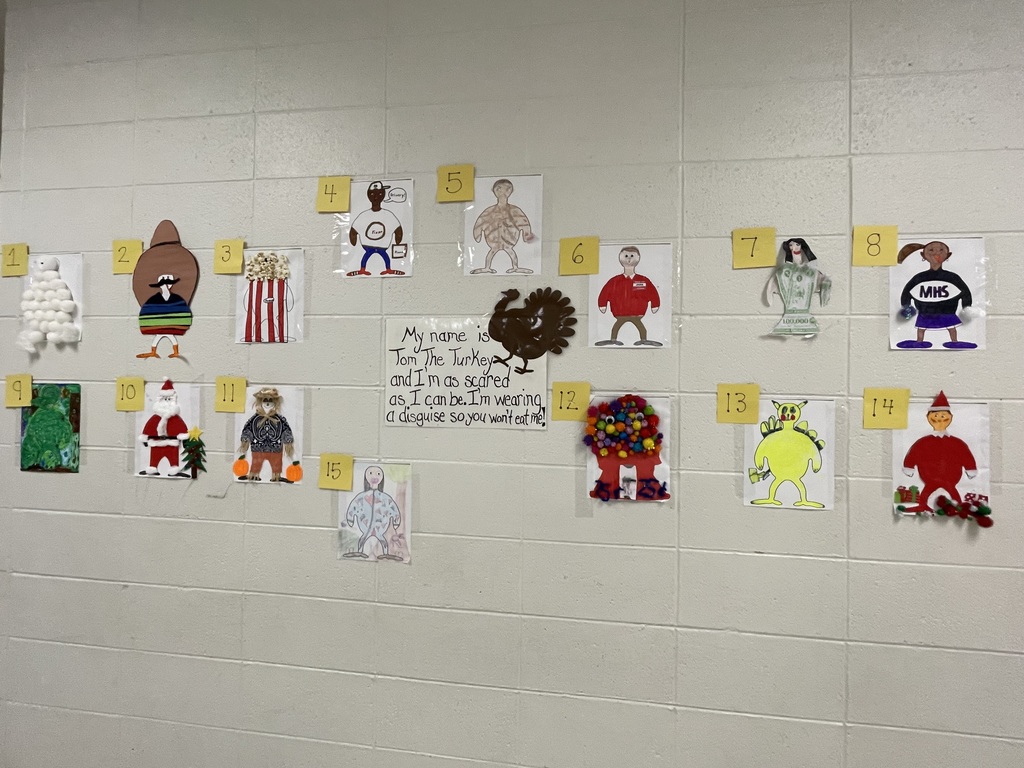 Reminder: Early Out tomorrow Wednesday, November 23rd at 2:00/2:10. Have a great Thanksgiving Break.

Don't forget to come see all the amazing talent tonight at the CLJMS talent show. Begins at 6pm. StuCo members please arrive by 5:30 for rehearsal. Performers, arrive by 5:50. Can't wait to see everyone!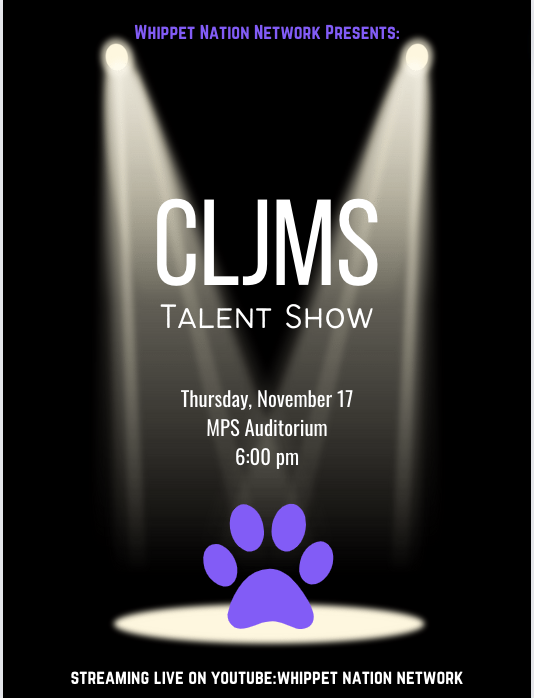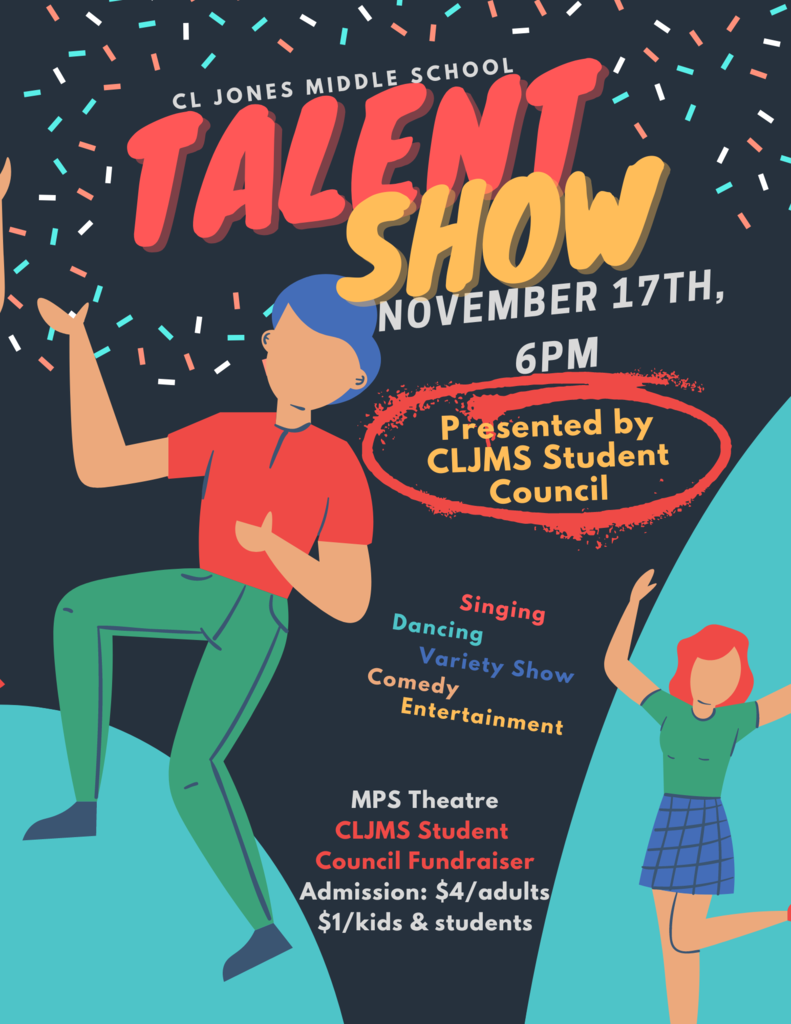 Come see all the talent CLJMS students have tomorrow evening at 6pm in the MPS fine arts theatre. There will be some comedy as well as teachers telling some jokes ;)- Also, singing, dancing and music. $4/adults, $1/students & kids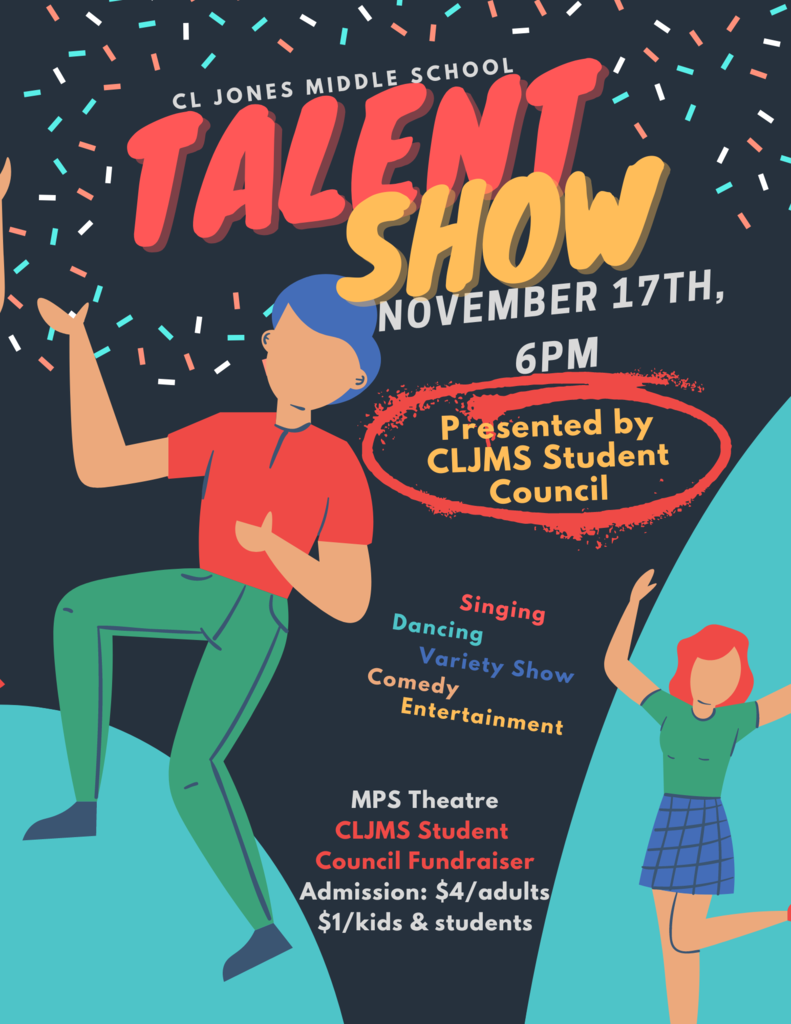 7th graders are learning cybersecurity and confidentiality concepts in the CLJMS #library. Here they are deciphering encoded emoji messages to unlock prizes. A better understanding of digital security helps us create more secure passwords to secure our online lives.

It's right around the corner. Hope to see you on Thursday evening at the MPS fine arts theatre, 6pm. Students are working on their acts!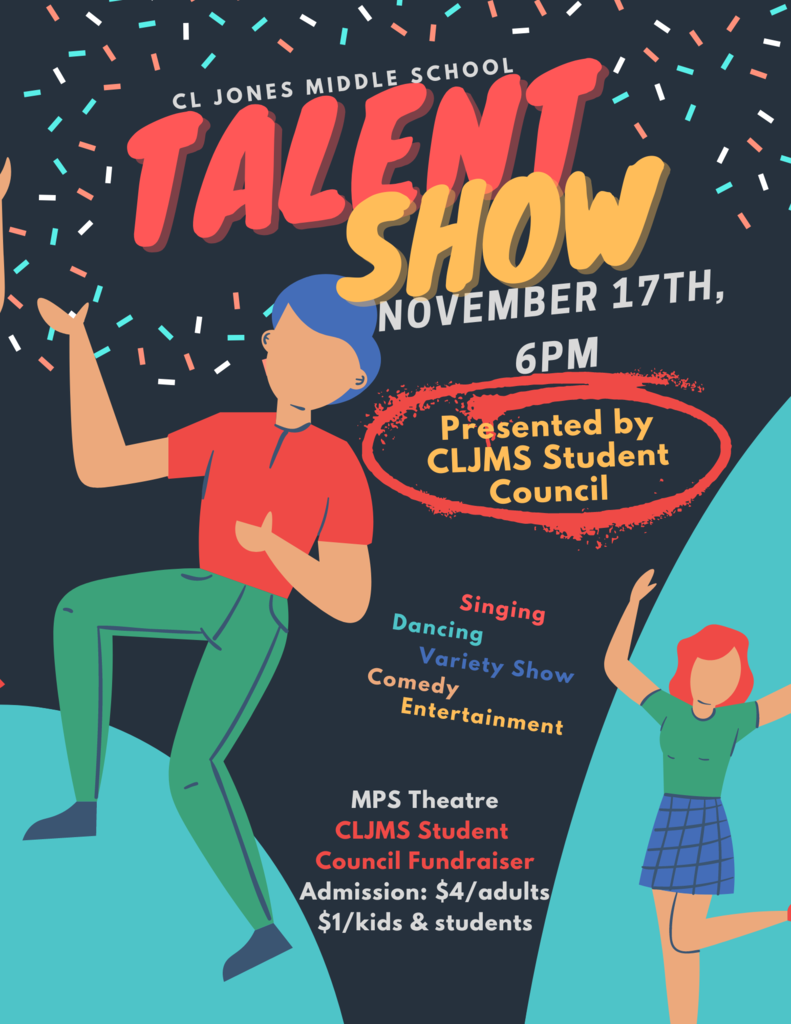 One week from today! Student Council is working hard on a special performance. Don't miss it.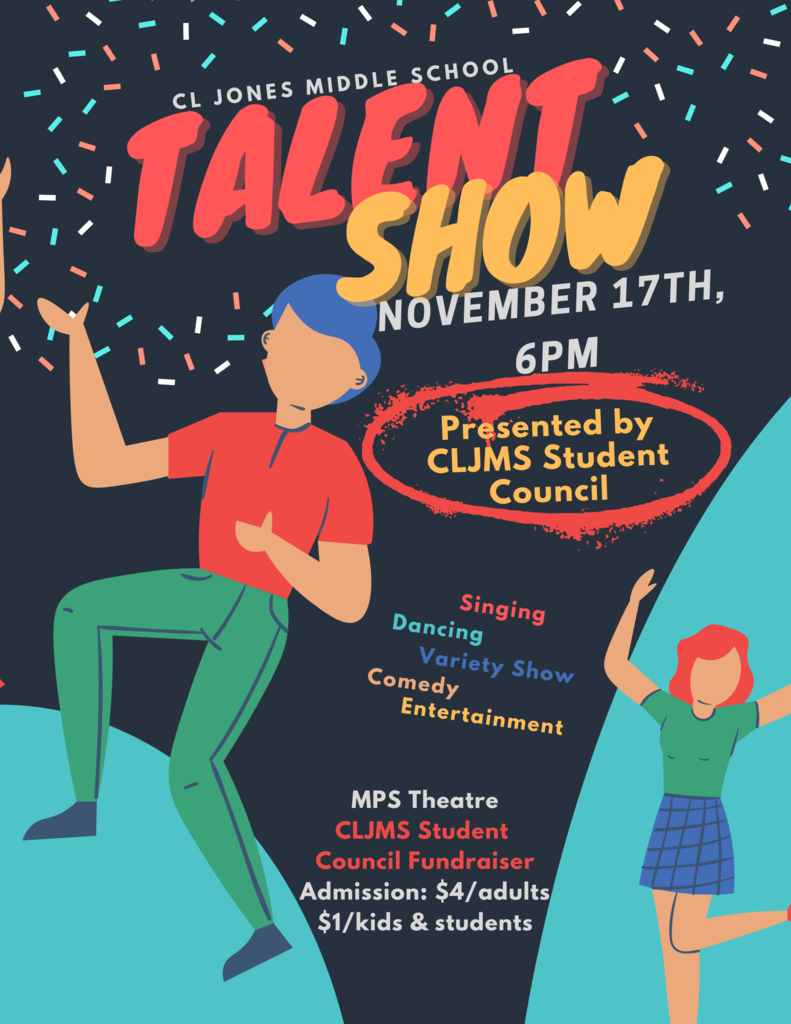 2022 Veterans Day Program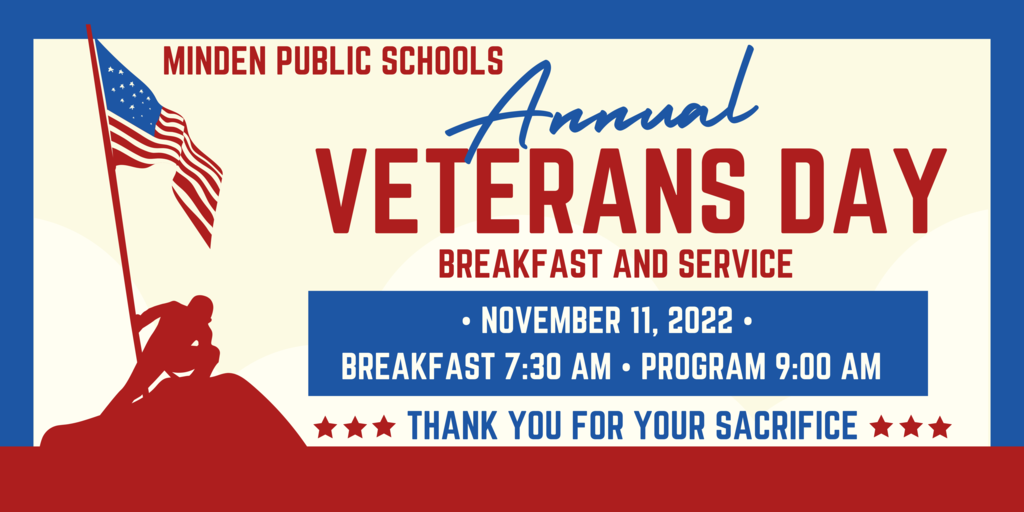 Great Game by the Whippet Volleyball Team! 3rd place Finish and a tremendous season!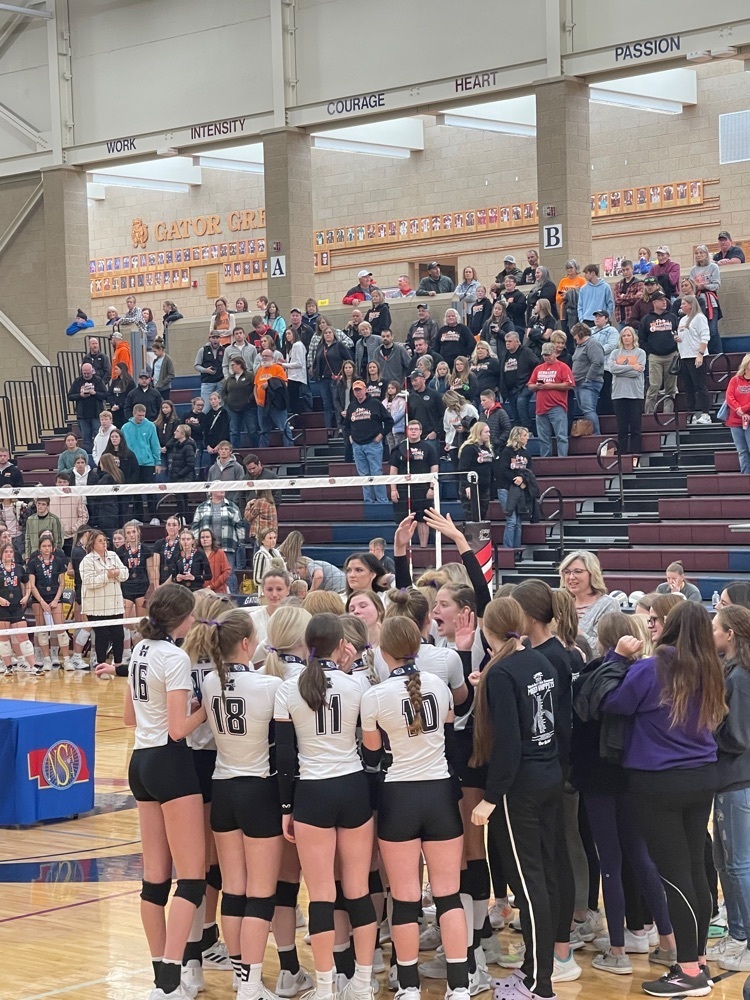 The Whippet Volleyball Team will play tomorrow at Lincoln NorthStar at 9:00 a.m.

Friday November 4th school release times: East Elementary - 12:00pm C.L. Jones - 12:10pm Minden High School -12:10pm (High school students will be release for lunch at 11:40 am. Those students that are eating off campus may leave for the day at that time) High School and Middle School lunch will be served in the C. L. Jones cafeteria for students eating lunch at school. High School students are asked to stay clear of the Middle School and Elementary until after 12 noon if they are picking up a sibling. Go Whippets!!

Congratulations to the Whippet Volleyball Team! We will have school tomorrow and Friday until noon. Lunch will be served. Whippets will play at 3:00 on Friday. If you plan on leaving early on Friday notify your building secretary. Go WHIPPETS!