Kindergarten artists made these roaring lions in art.

Open House for Prom is tomorrow Saturday the 27th from 12-2. This is open to the public and anyone in the community who would like to see prom before Saturday night.
Second grade parents, Did you know your kiddo took a trip to Africa? Check out the proof. 😉
Learning about 3D shapes in kindergarten is best done with toothpicks and marshmallows!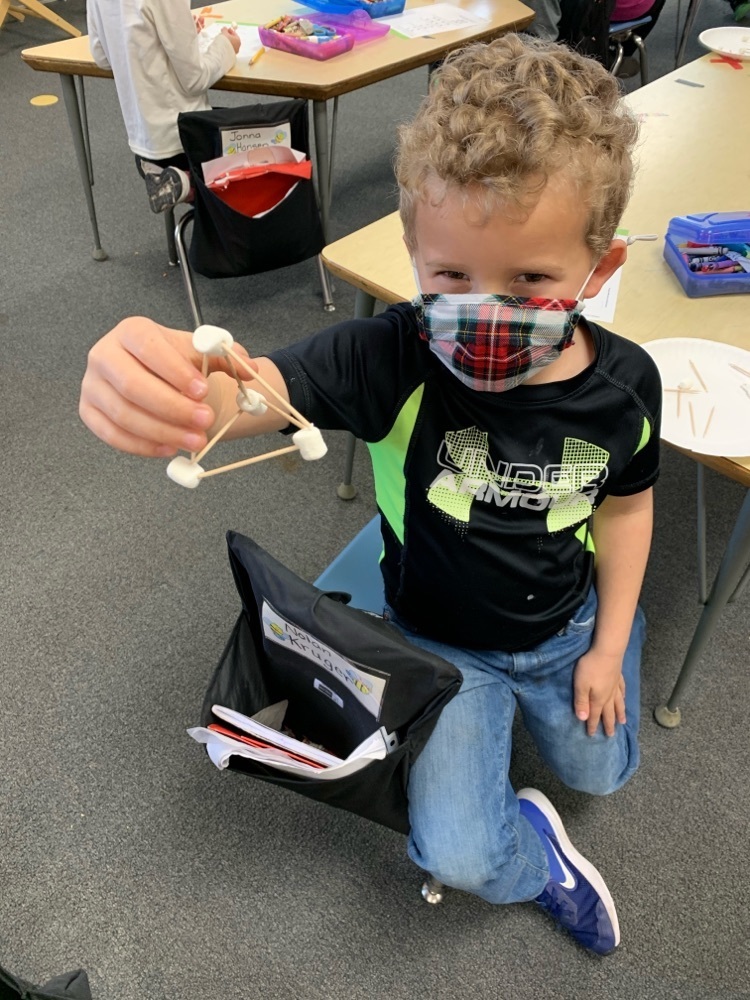 K-12 Student Art Show - Presented by Minden Opera House and Minden Public Schools. Student art will be displayed at the Minden Opera house the month of February. Come see all the wonderful artwork our students have created.
Just a reminder that school will be released at 1:00 on Wednesday and Thursday. Parent/Teacher conferences will be held on both of those days. There will be no school on Friday. Looking forward to seeing parents at conferences!
An important thing to remember as we start this new week off...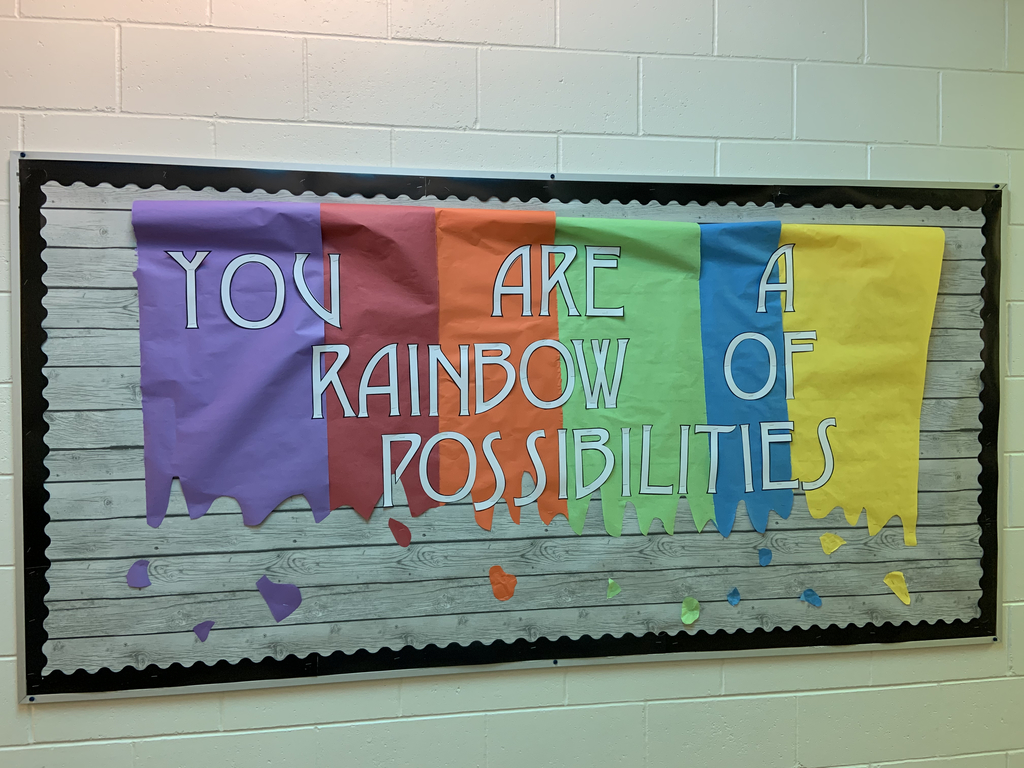 East families: Please check backpacks for report cards this evening. Thank you!
SO excited to see kids back at school Tuesday!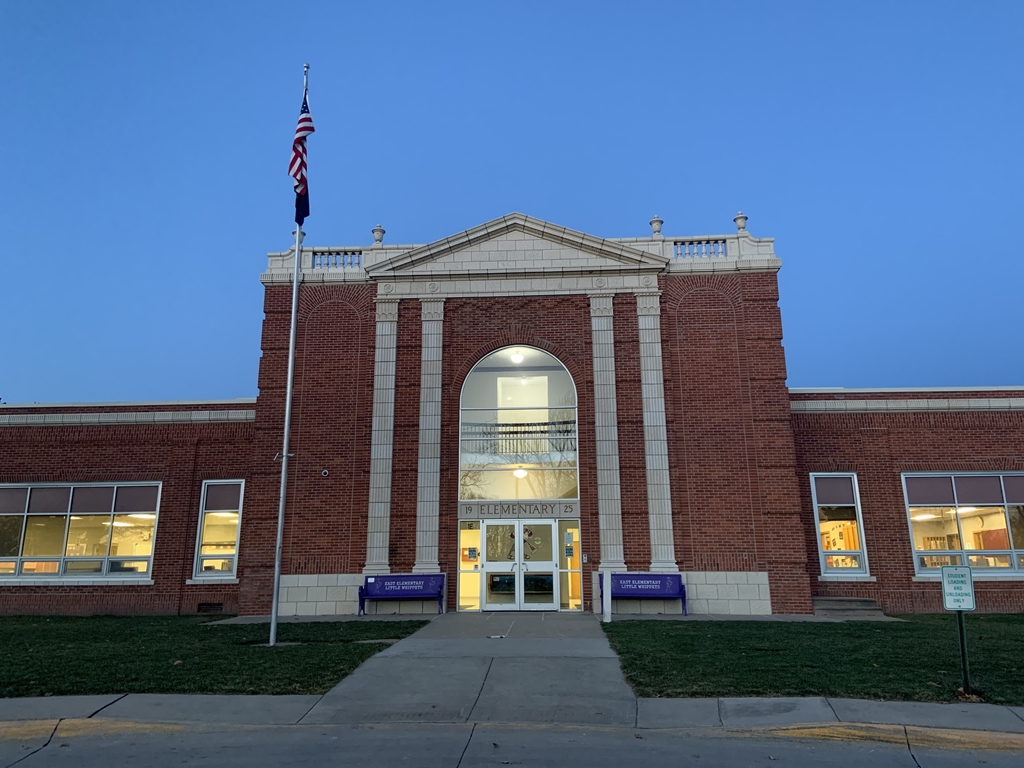 East Elementary celebrated a final send off for retiring bus driver, Tim Beck. Thank you for all your safe trips to and from school!!
Excited about this load full of food that East Elementary families donated to Goodfellows. Thank you for sharing!!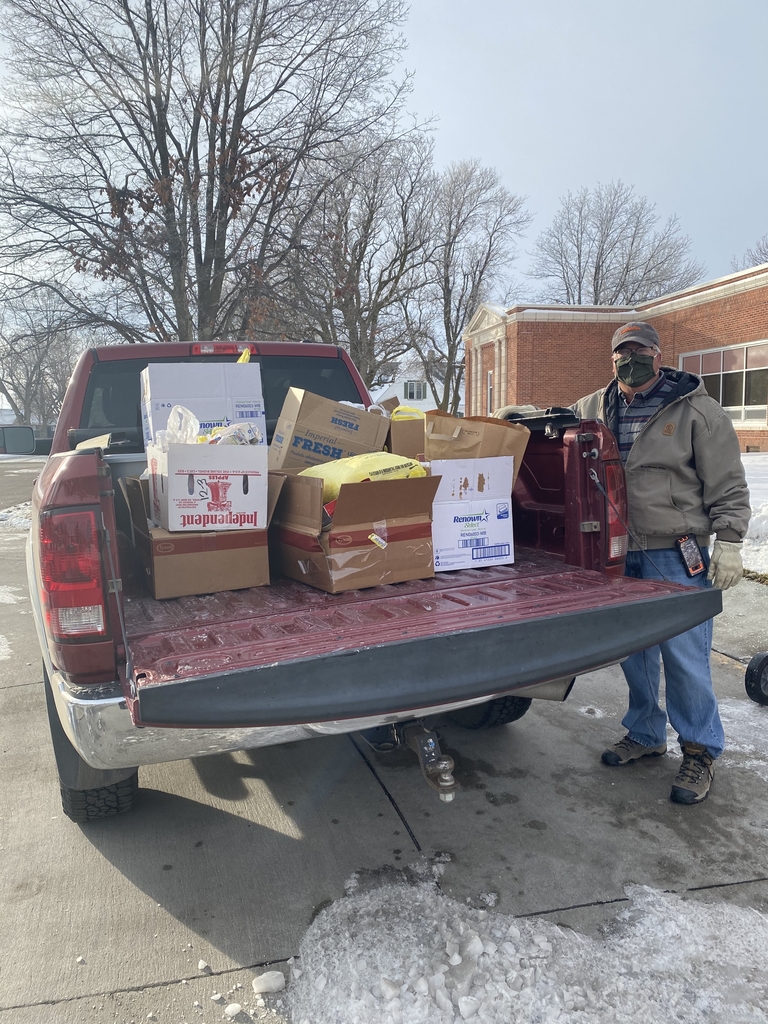 Doing repairs during "r" practice AND strengthening fine motor skills for these remarkable kinders.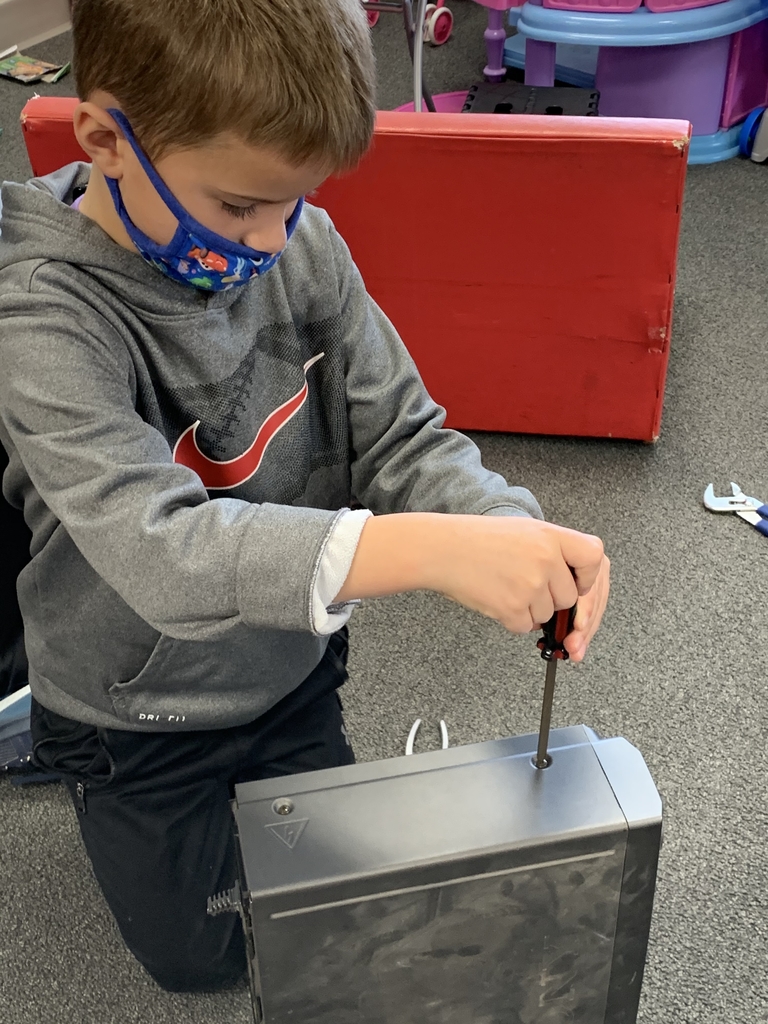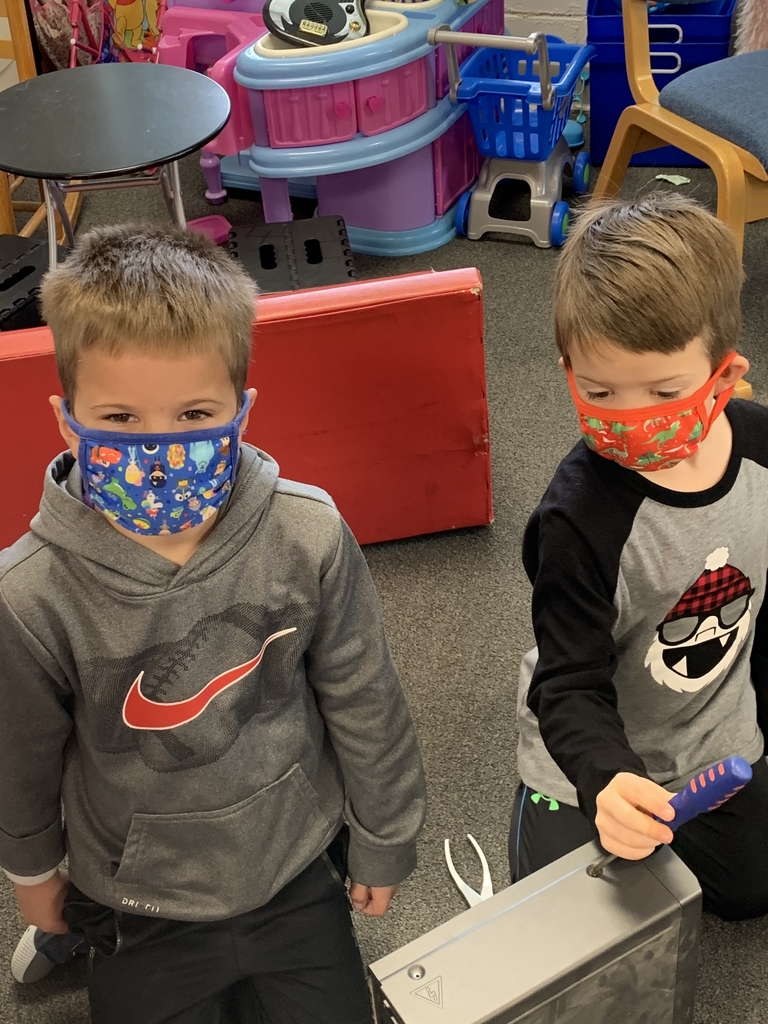 These kinders discovered insects in ice as they mastered the letter "i".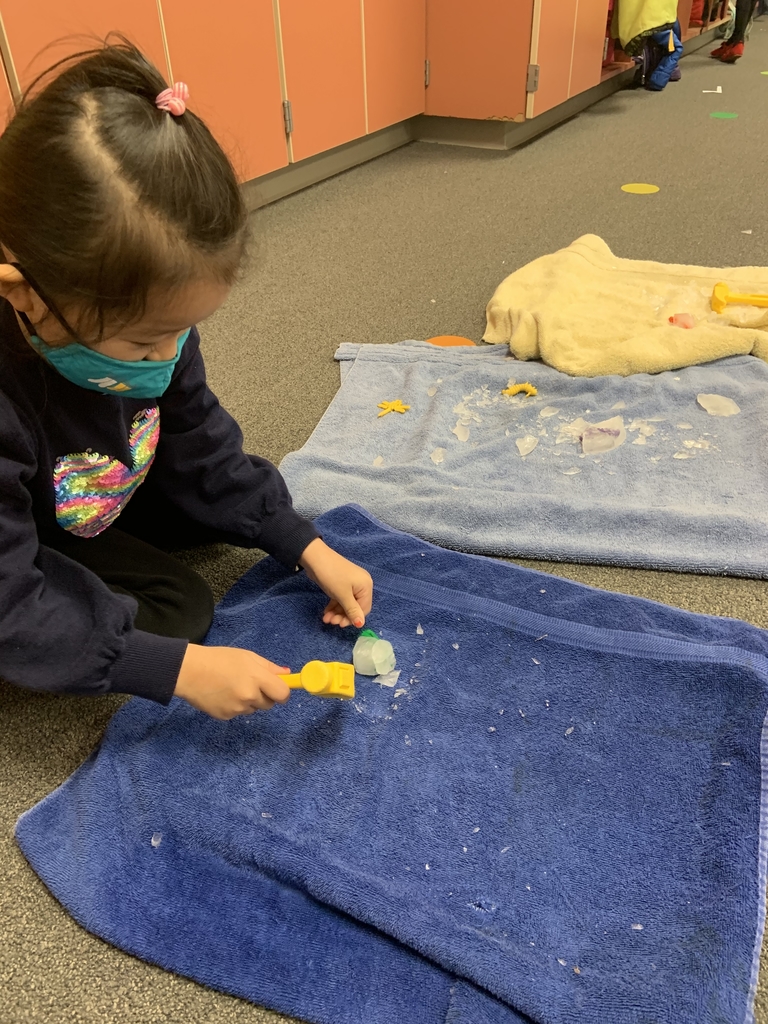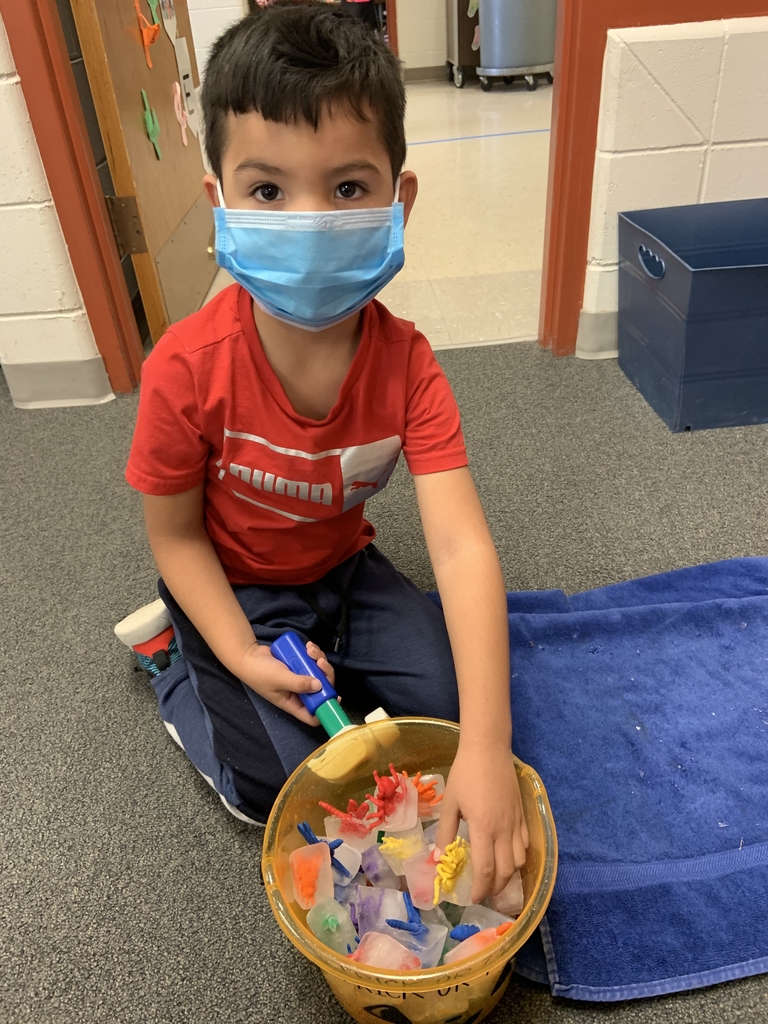 Just a reminder that the food drive for our local community resources begins today at East Elementary.
This week in guidance lessons: the power of pause. Ask your kiddos about their comfortable and uncomfortable emotions and the power of pause when feeling those emotions.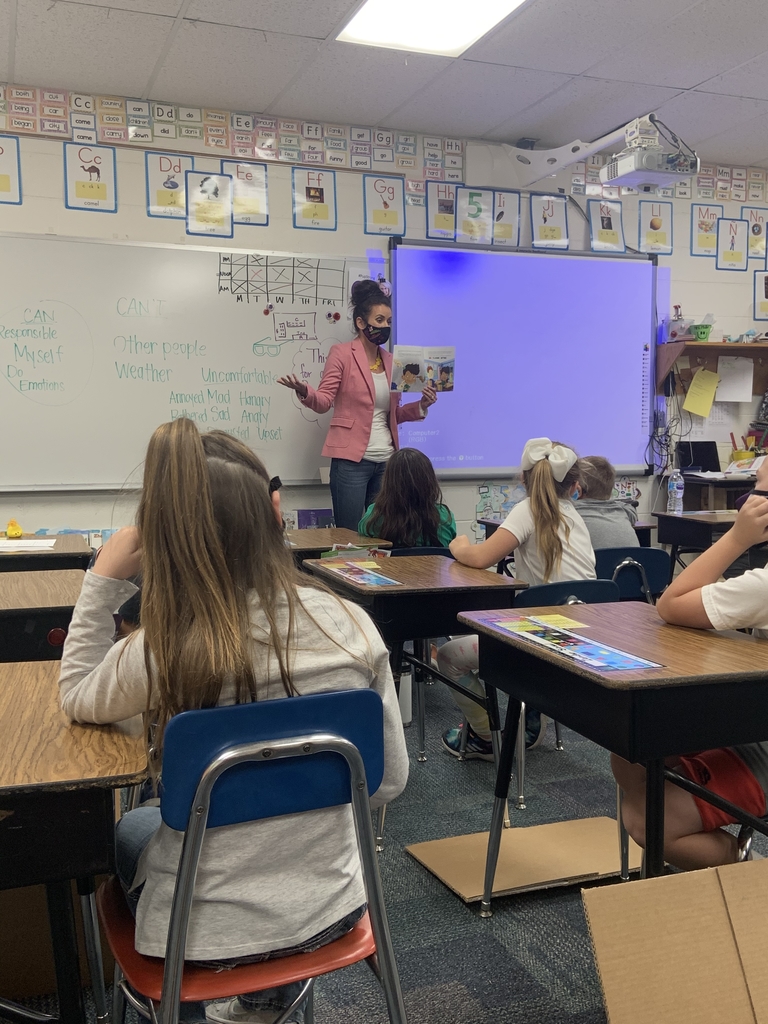 Today in lunch time entertainment: Name that Disney movie title by listening to the soundtrack song.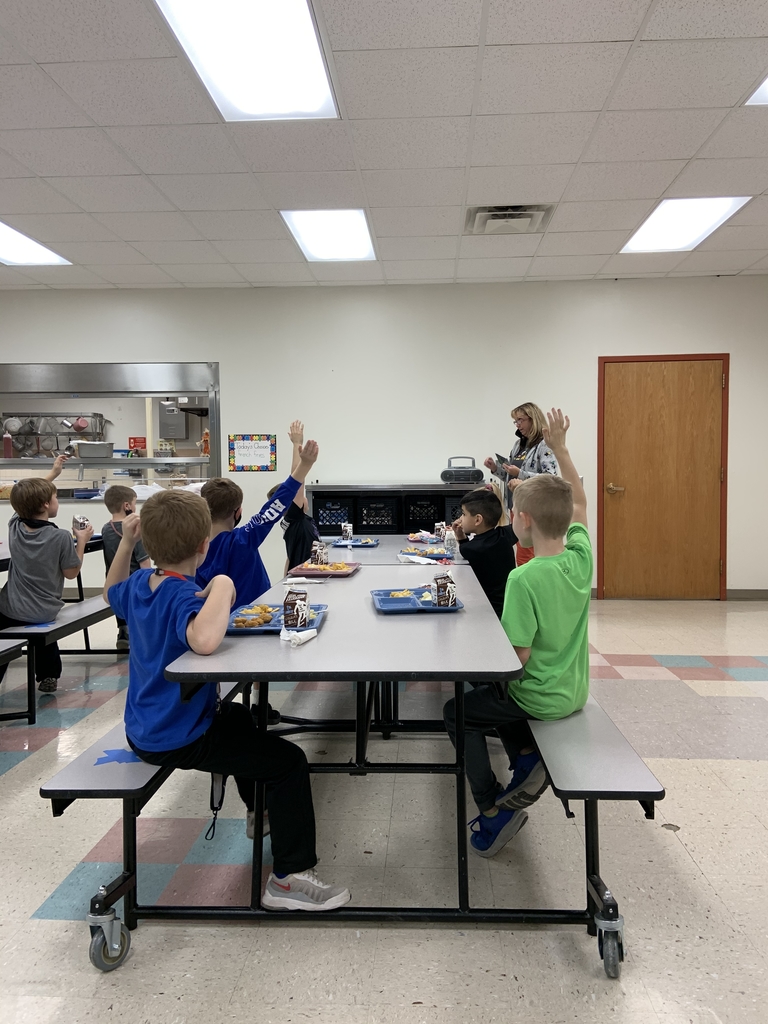 Please remember to use our cross walks even when picking up and dropping off your kiddos from across the street. Drivers: Please be vigilant for walkers and stop when needed to at cross walks. Thank you for helping keep our little ones safe!!
Way to go top IXL practicers!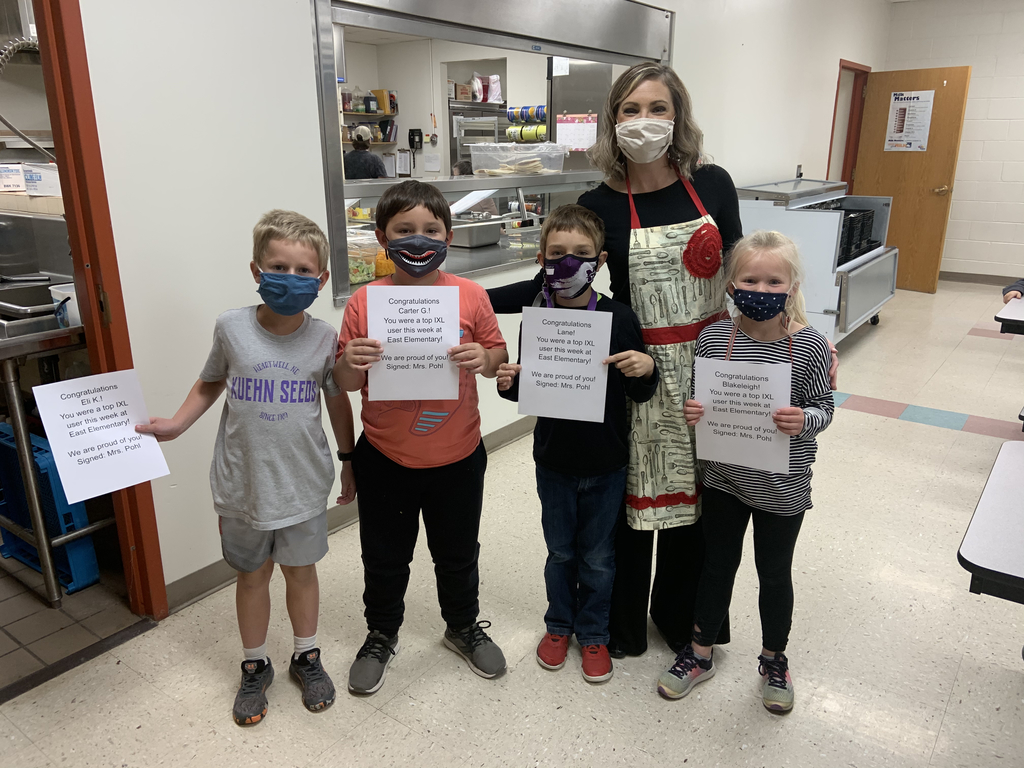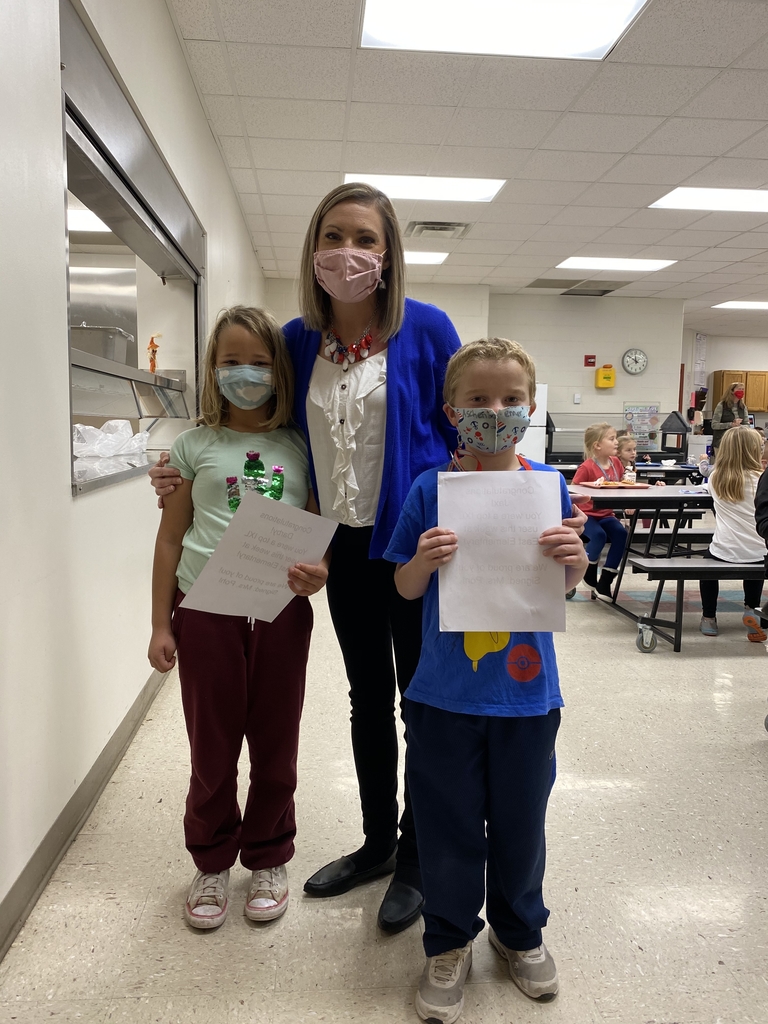 There's no better way to end a Friday in kindergarten than shaving cream sight words.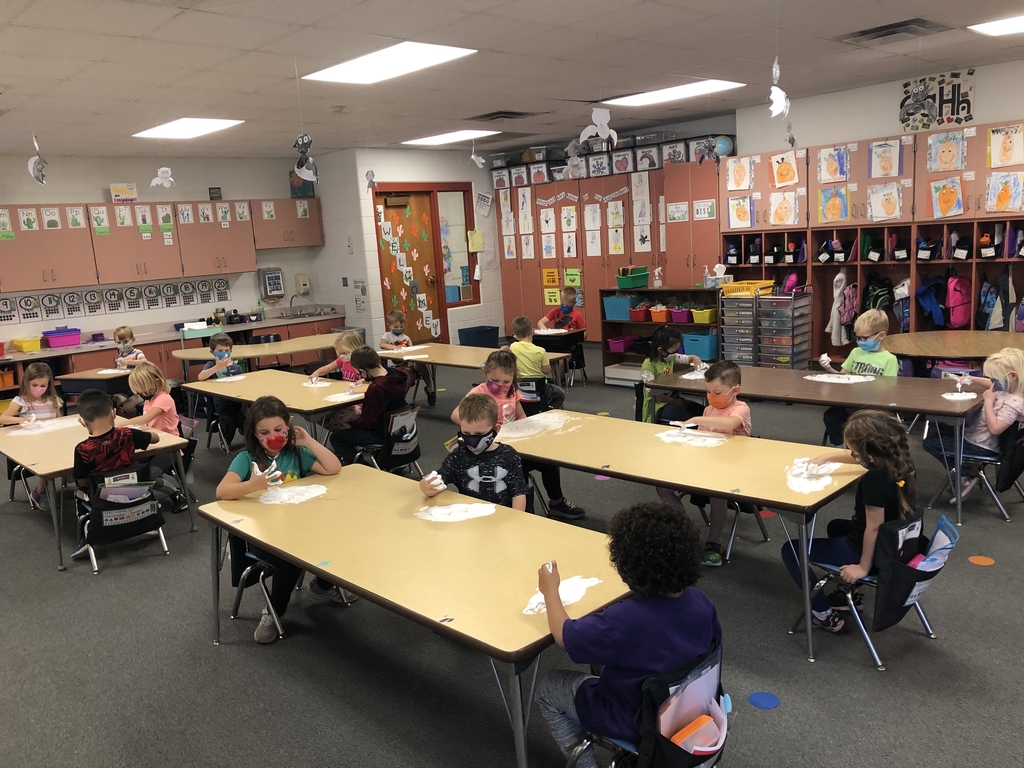 Due to the unpredictableness of the coronavirus pandemic and the effects it has on the health of our schools, Minden Public Schools is taking proactive measures to plan for possible school closures. Moving forward from what we learned last spring during the long term school closure, we know that having an understanding of our family's internet access/availability to connect virtually is very important. We are asking parents to login to PowerSchool and complete the short 6 question survey found under forms. The Digital Equity Survey will help our teachers understand the impact that home digital access has on learning, it will help them to target available resources and determine the most effective solutions for our students. ' Please take the time to complete this survey so we can continue to give our students the best available options for education in any environment. If you need instructions on how to login to PowerSchool you can find those instructions on our school webpage under "NEWS" at the bottom of the page as well as Facebook and Twitter. We are asking that you complete this survey for EACH student you have enrolled in Minden Public Schools.