Reminder: No school on Friday. See you on Monday!
We loved having our first night of Parent-Teacher conferences as much as these kiddos loved recess. Thursday is another 1:00 dismissal with conferences and book fair running from 3:00-8:00.
Reminder: Munchkin run at the MInden Cross Country meet today.
Correction: September 15th PT Conference is from 3:00-6:00.
Just a reminder that school picture day is Wednesday so bring your smiles and picture packets with you to school tomorrow. :)
Just a reminder that there is no school on Monday due to Labor Day.
Please read the attached information. A copy of this letter was also sent home to each family. Thank you, Mrs. Pohl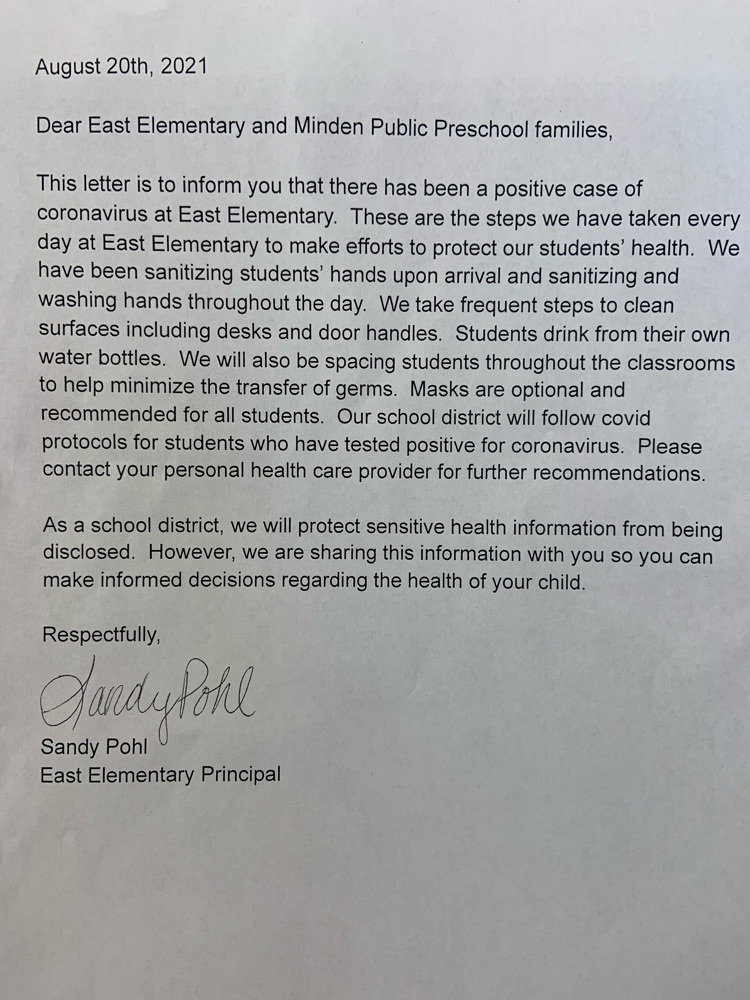 All students at East have learned about staying safe on a school bus.

Any guesses how much we love seeing your kids every school day?
What a wonderful first day of school!!! Just a reminder: Tomorrow is a 2:00 release.
We are so excited to see all families for the East Elementary open house from 4:30-6:00 pm on Wednesday! Pick up a scavenger hunt sheet at the front door to take a self-guided tour, leave your school supplies on your desk, and take a picture with our card my yard. In the meantime, watch your teacher's video on class dojo. Please call the school with questions-832-2460.
Are your kids starting to plan their back to school outfit? Thinking about that back to school must have picture? FYI:Card my yard will be on display at East for all of your back to school photo needs beginning Wednesday through Thursday morning.
Parents: Please send a water bottle to school with your child each day. Don't worry if they forget…we have disposable cups they can use for the day.
Kindergarten parents…
Come see us for new student registration today beginning at 9! If your child is joining us at East Elementary for the first time this school year, we'll help you get registered and would love to meet you. Please call the school office with questions. 832-2460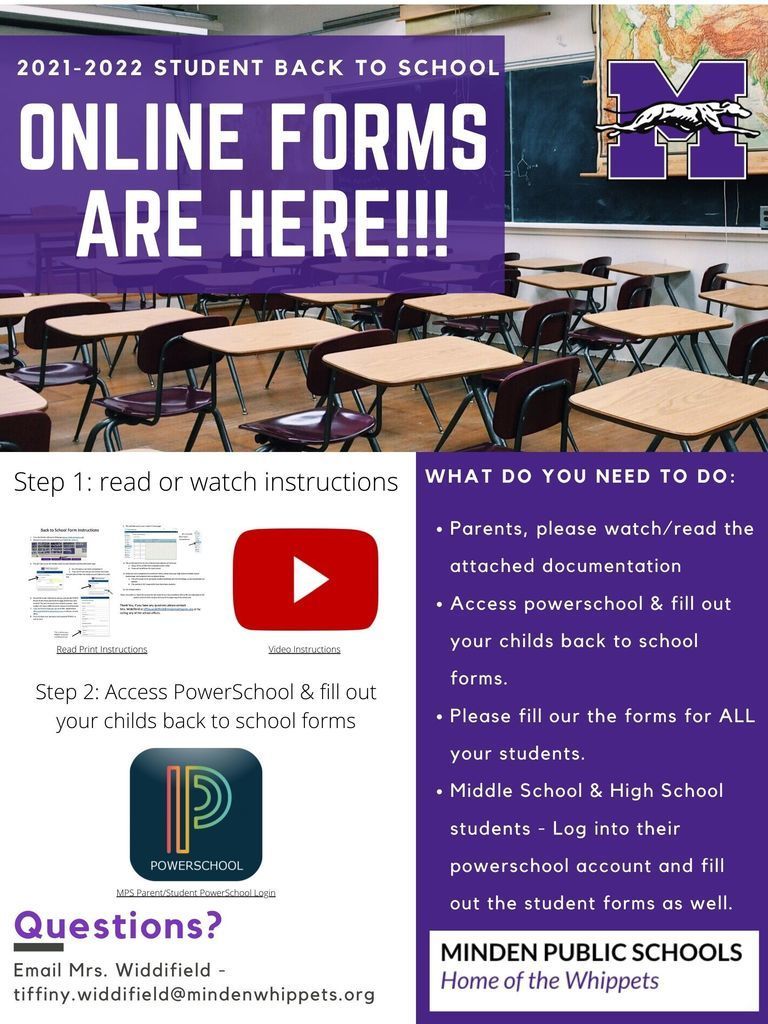 MInden Office Supply has school supply packs made up for grades 1-3 at their store for your school shopping convenience. Check in at their store for more information or to pick one up today! 1st grade-$22.50, 2nd grade-$32.50, 3rd grade-$33.25 (does not include tissues, backpack, coloring books, sanitizer, or headphones).
The 21-22 East Elementary supply list sneak peek…you can also find it in places soon like our school calendar and website.
We love Mrs. Stott, our amazing guidance counselor! Could we get any luckier that she gave her time to come see us (along with rock brain and superflex)?!? Our last day of summer learning was great!!