EDIT MAIN
MHS National Honor Society
---
Who We Are
Minden High School's National Honor Society is comprised of students who demonstrate the four pillars of NHS: scholarship, leadership, character, and citizenship. Students are encouraged as freshmen to work on the qualities of these four pillars in order to become outstanding students and citizens. Scholarship consists of having a 3.35 or better cumulative grade point average at the end of the sophomore year. Examples of leadership, character, and citizenship can be found here. The procedure for getting into NHS begins by contacting those juniors and seniors early fall who qualify by their grade point average and allowing them to submit a resume outlining examples of leadership, character, and citizenship. Induction of new members takes place late fall.
2020-21 Members:
President - Alaina S.
V. President - Ben E.
Secretary - Makenna D.
Treasurer - Hannah M.
Student Council Rep - Makenna D.
Kendall C.
Sarah H.
Ryan J.
Abigail R.
Bailee S.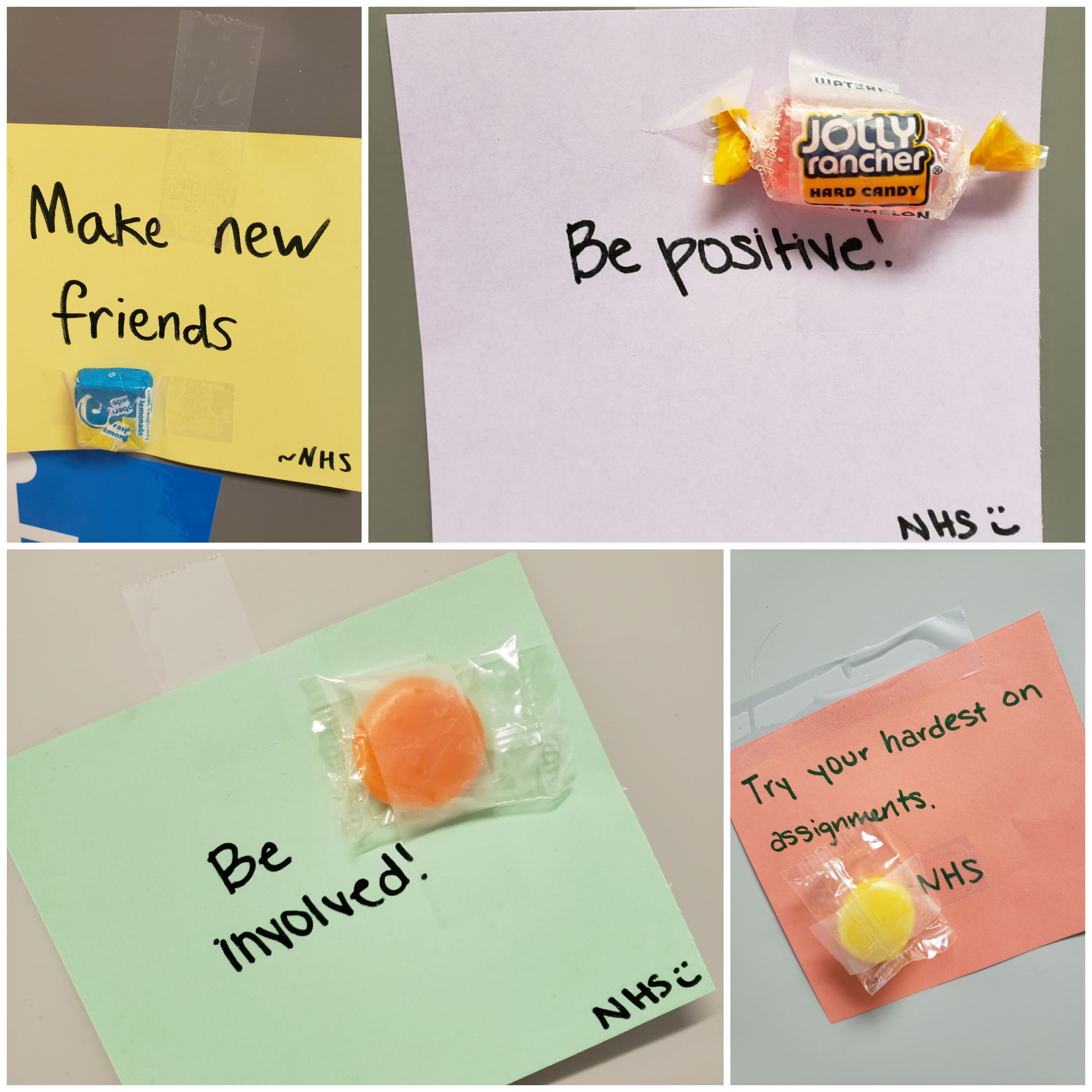 NHS Members Welcome Freshmen
Members of the 2020-21 NHS met before school one morning to work on a project for the month of September. They chose to make notes for every freshmen to welcome them to high school and give them some well-learned advice. The hope was that it might make a bigger impact coming from an upper classman than from a parent or teacher. A piece of candy was added to each note and attached to the freshmen's lockers. There was a lot of useful advice given from a great group of students!