MHS Holiday Traditions!
Laney Thatcher
Monday, December 16, 2019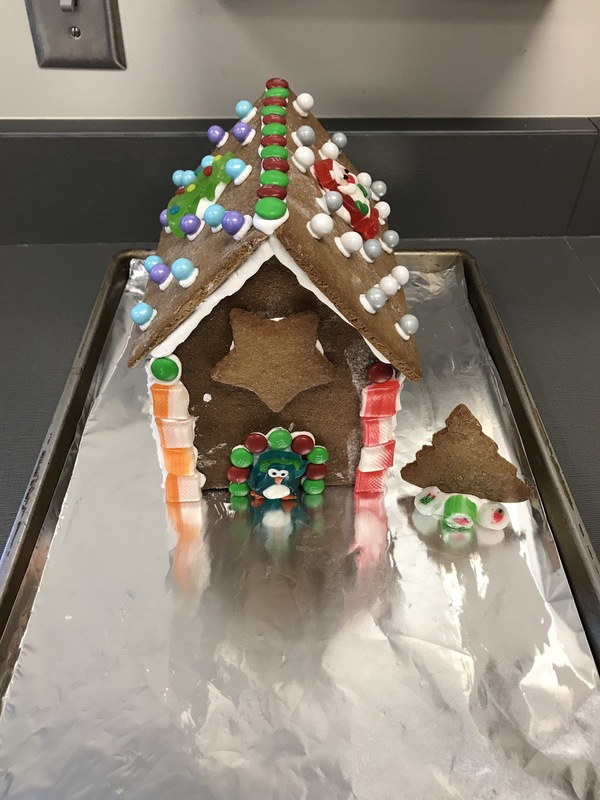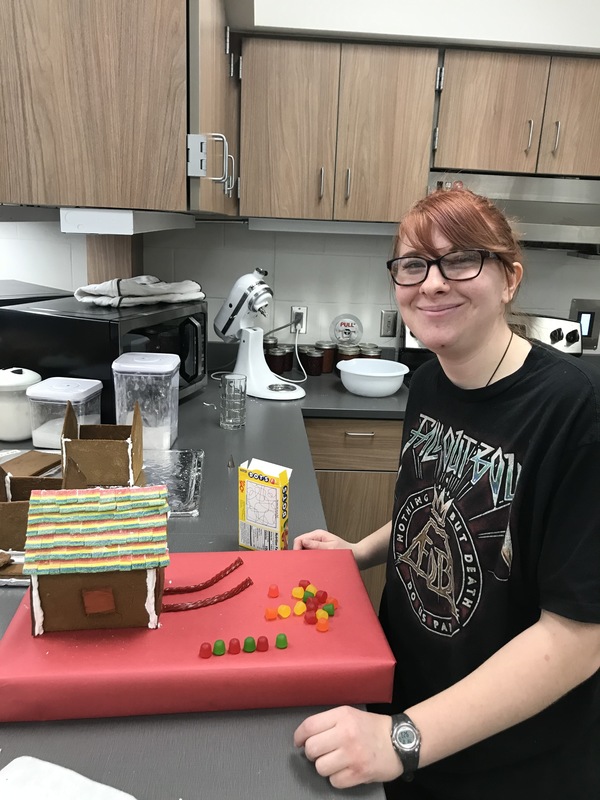 Every year the foods class at Minden High School makes gingerbread houses before Christmas Break. It has become a holiday tradition here at MHS. Mrs. Johnson is the teacher of the foods class and she loves seeing everyone's personalities come alive while they decorate their houses. She says, "Some people are so neat and delicate with their work and others not so much, but they're all unique!" The students really love it as well. They make the batter themselves, cut out the sides and the roof of their houses and then bake them. Once they are done baking and cooled enough to stand, they make some frosting so they can put their house together with the frosting acting as glue. The kids have the choice of decorating with candy or just with frosting. They get to choose what kinds of candy they want to decorate with and bring it to class with them. They also get to make their own colors of frosting so it's the perfect color for their house. This tradition is very unique because there isn't an expectation for the final product that they are graded on. Students in this class just get to be creative and have fun making their own little gingerbread house!